Picton Crescent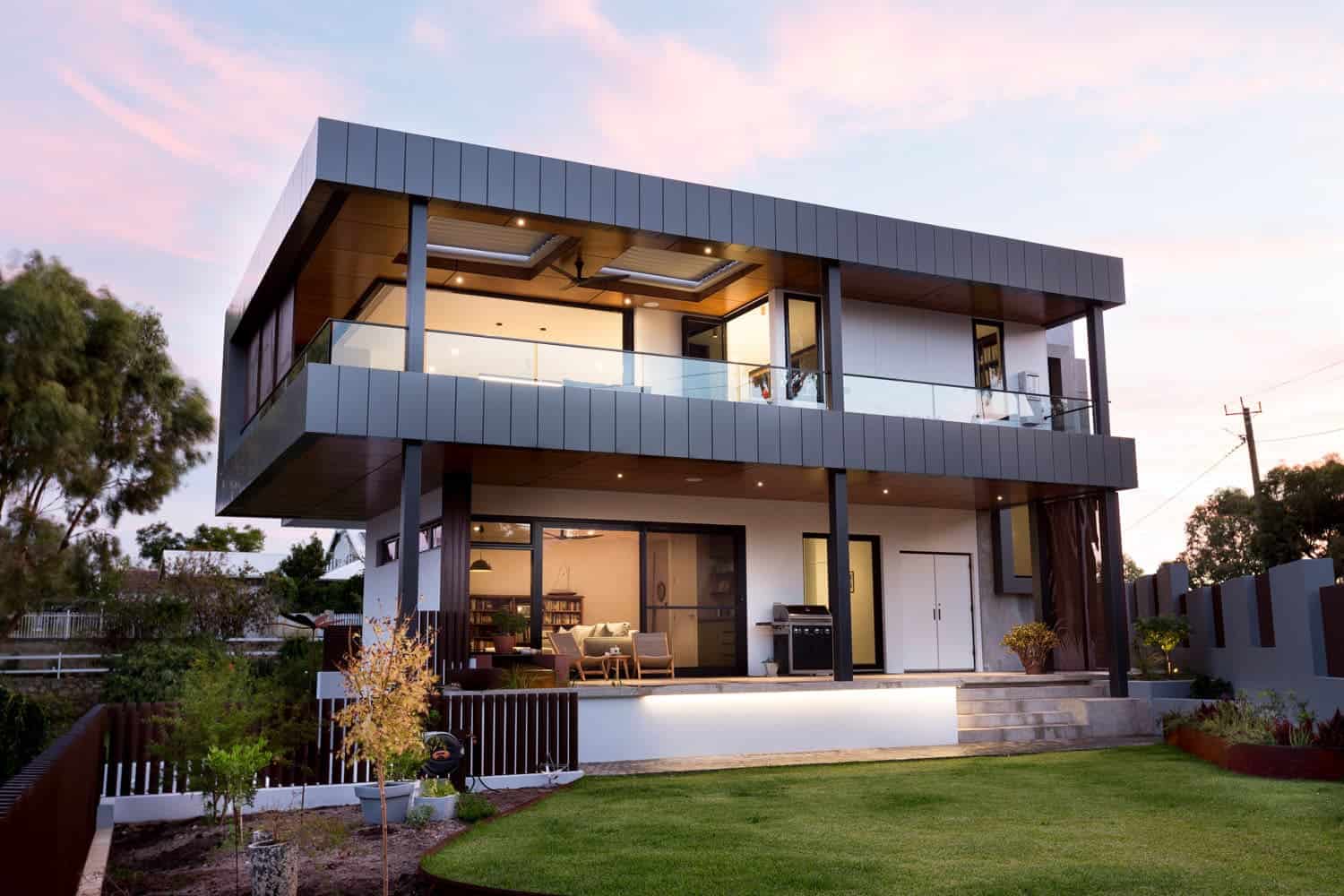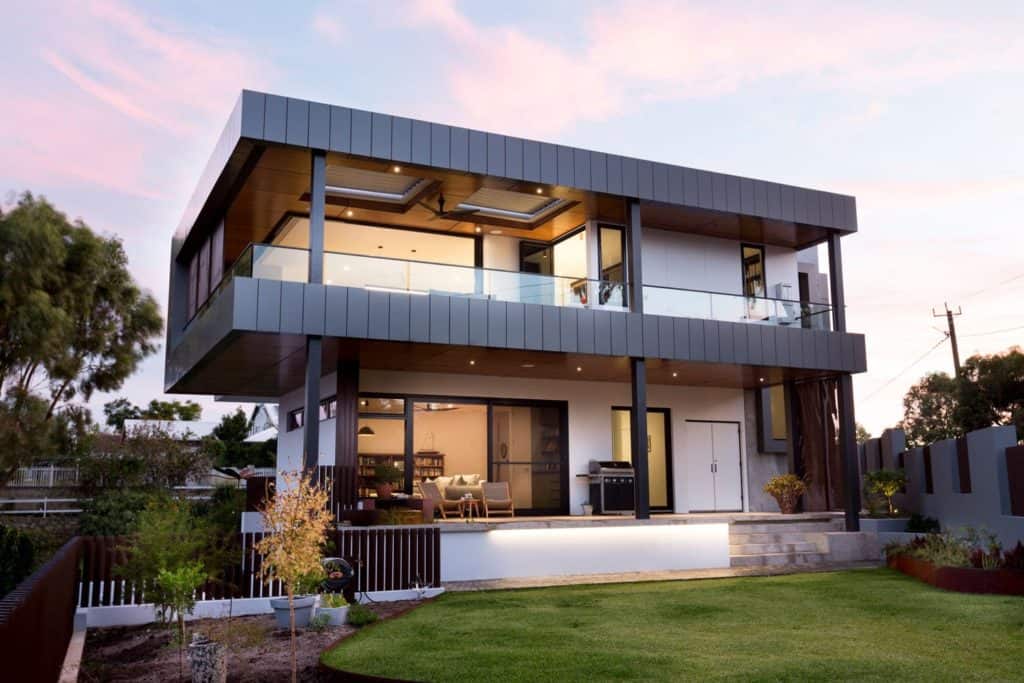 Building Designers Assoc of WA Master Builders Assoc SW Building Awards
Category – Excellence in Construction on a Challenging Site
2018 BDA of WA
Category – Best New Residential Design $1M-$3M
"Nestled into the side of a hill with sweeping views to the Darling Range, catching the sea breezes from the south-west stands this unique house. The challenging triangular 693m2 block with a 4m gradient and 183m easement presented challenges that ultimately pushed the boundaries resulting in an extraordinary modern-rustic north facing 3 level home. Land use was maximised by taking advantage of the easement and slope to dig the garage and workshop into the hillside. The difficulty of this exercise confirmed by the 2018 MBA award for Excellence in Construction on a Challenging Site.
Featuring open plan living with jarrah timber floors from the family farm on the ground floor and stairwell with a feature double glazed window the length of 1½ levels. Marri cabinetry, also from the family farm, mixed with stone and laminex that gives the home soul whilst complimenting the polished concrete floor finish on the first floor.
Energy considerations include climate controlled vergolas, functional and artistically designed Corten coloured screens to the west and east that can shelter or expose the glass to the sun's rays, sliding cavity walls that create zones for heating and cooling, sliding cavity glass walls on the first-floor living creating seamless transitions from living to the expansive balconies. Further environmental considerations are the 28,000 litre water tank and 5kw solar panels.
The ground floor living looks out to a copper water feature and pond, down the expansive steps, across the cobblestones to the northern facing gardens surrounded with Corten coloured vertically louvered and rendered panels.
This project honours Veen's Design Groups skill in design of this modern-rustic home in 'old' Bunbury that sympathises with the suburb yet stands proud in its surrounds."
For more information about what we do, click here.
Other award winning projects:
POPULAR POSTS