The Floor Coverings Plan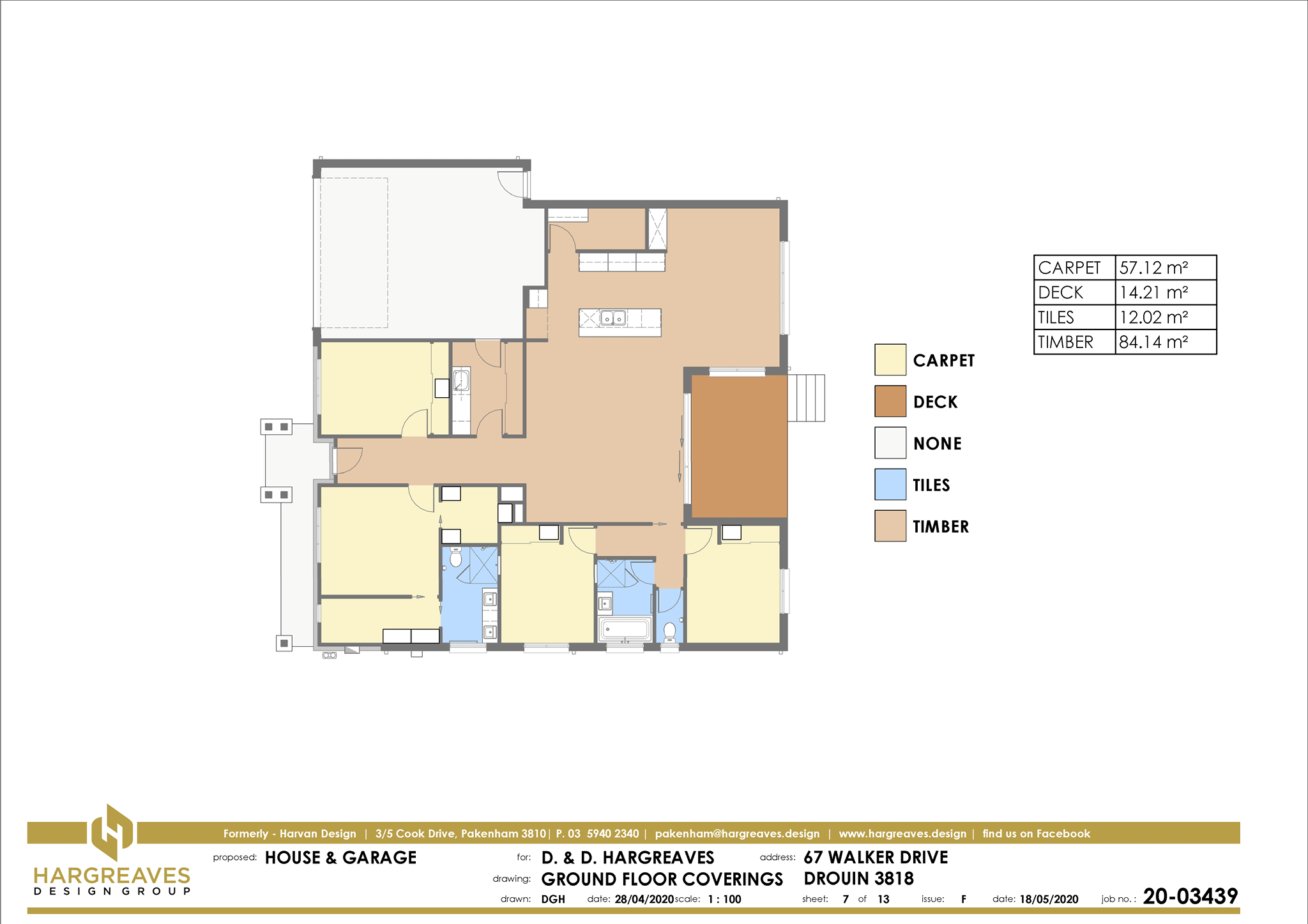 Carpet, Tiles, Timber & Laminate
The 'Floor Coverings' plan identifies the different floor coverings in each room of the house. This is mainly required for the completion of the 6 star energy rating which takes into account the different thermal properties of each floor covering.
Areas for quoting
The areas shown are accurate & allow clients to order their floor coverings with accuracy. You will find, however, that the flooring suppliers won't trust the figures shown & will still measure the plan with a ruler to estimate their own areas to allow for wastage & cutting.
Slab Recesses
Depending on the flooring chosen a rebate in the slab may be required to ensure there are no tripping hazards where different coverings meet. These plans indicate tiles through the shower recesses which will mean a 50mm recess in the slab to create fall to the drainage point.
POPULAR POSTS