The Elevations Sheet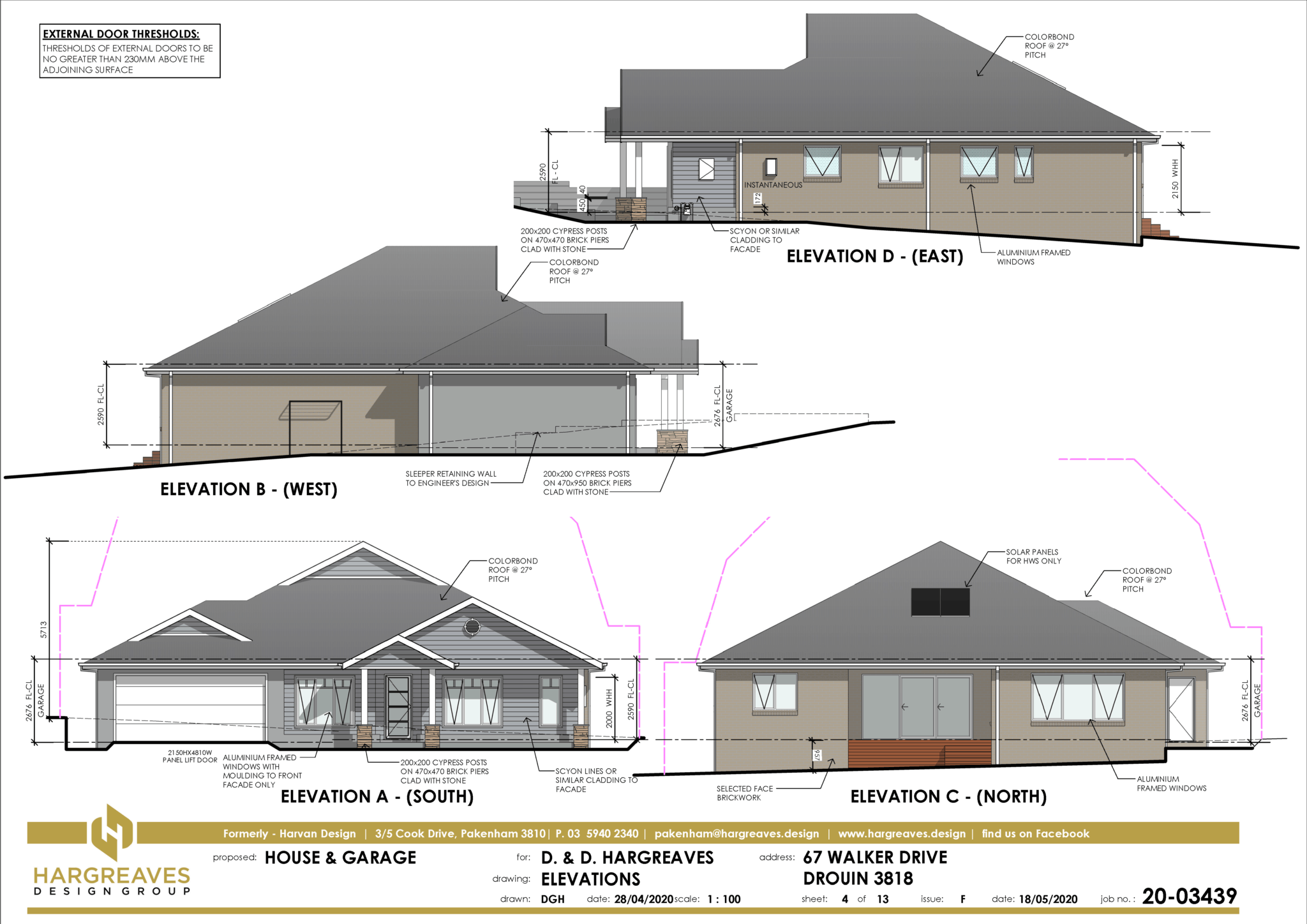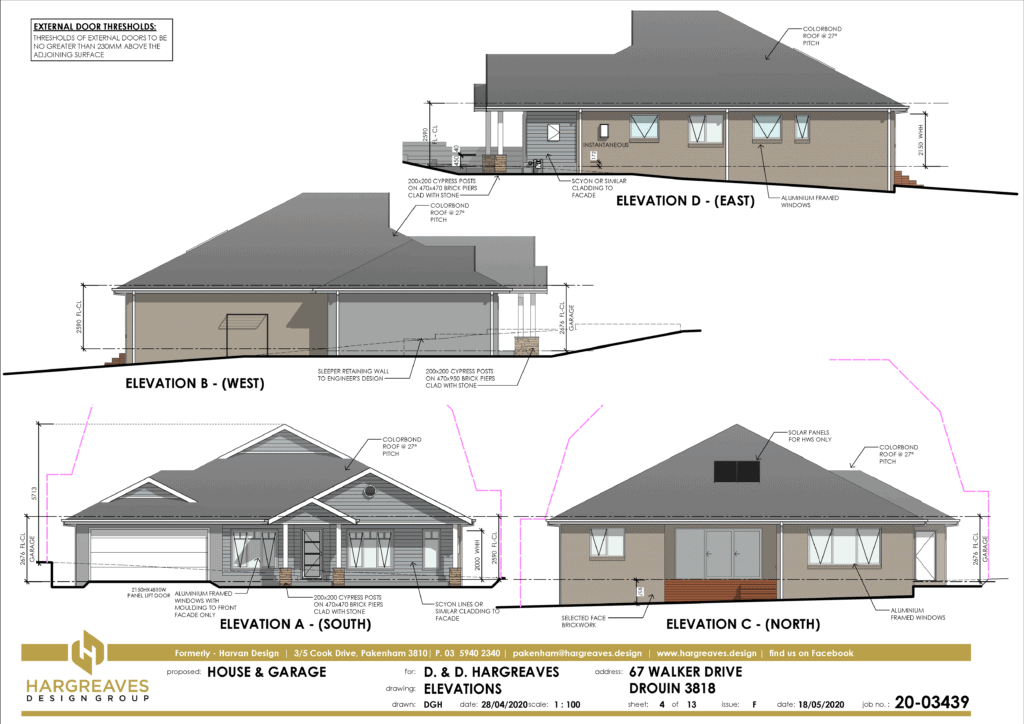 How will your house look?
The 'Elevations' sheet is where our clients really start to understand what their house will look like when built. However, sometimes this sheet can be misleading. The idea of detailing elevations is for each orientation of the house to be notated & dimensioned externally. The misleading part is you have to be omnipresent to see it this way.
Don't be fooled
The elevation assumes that your eye is perpendicular to all points of the building at the same time. The only time your windows will look symmetrical, or centred under the ridge, is on the elevation because on site your eye will never see it like this in real life.
Compliance Profiles
Important things notated on the elevations are allowable boundary height profiles (shown in pink), floor to ceiling height, overall building height, window head or sill heights, extent of external cladding, services locations & roof pitch.
Site cut & fill demonstrated
The cut & fill of the land is shown to indicate floor levels & cut levels in relation to the natural surface level. Retaining walls should also be shown along with retention of soil behind the slab edge beams as is the case on this sheet.
Full colour with shadows
As we use Revit software, which can accurately locate the position & orientation of the building, shadows can be shown at any day of the year or time of the day. We can show the elevations in single line or fully coloured (a shown here) depending on the builder's/client's preference.
POPULAR POSTS