The Site Plan Sheet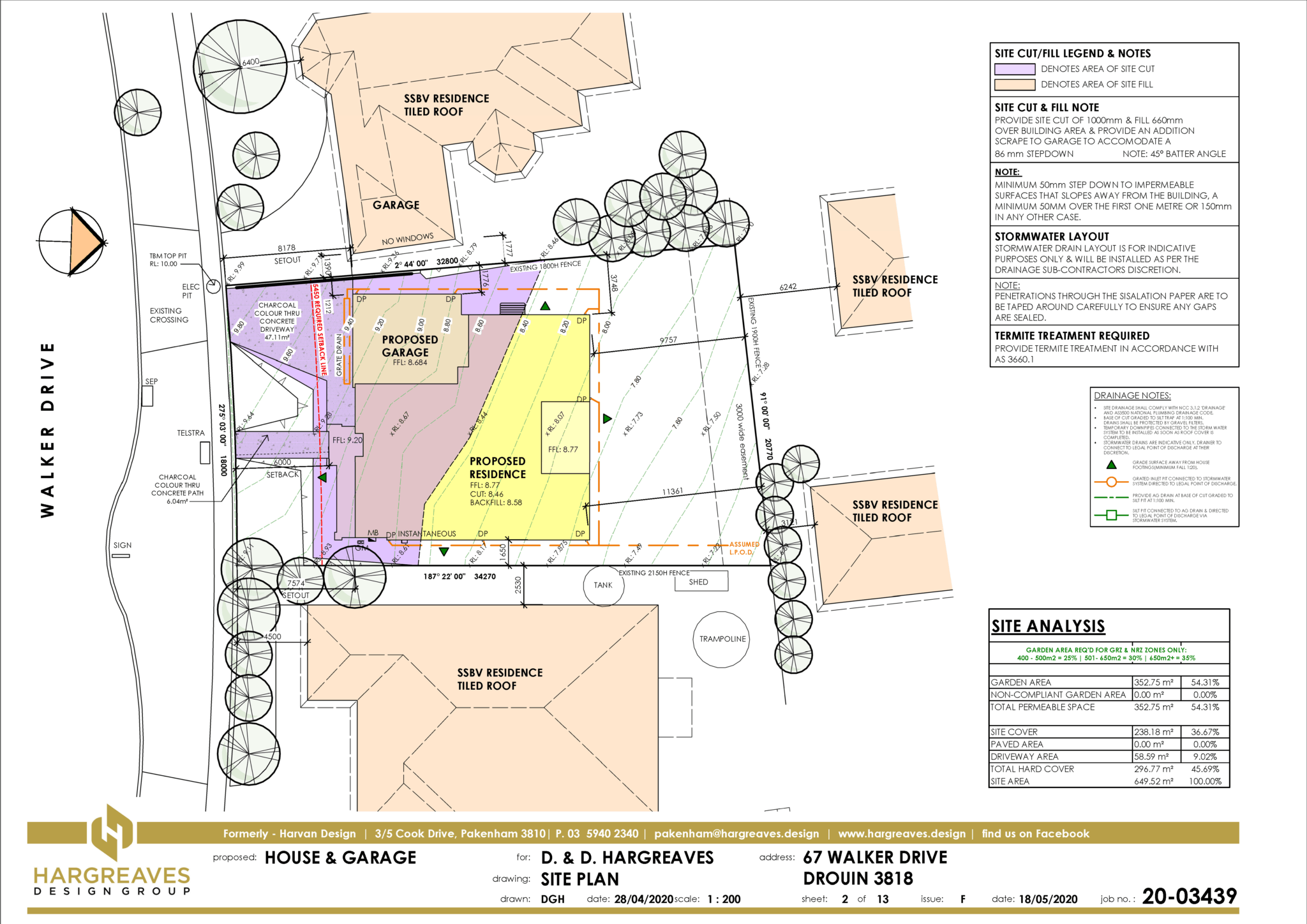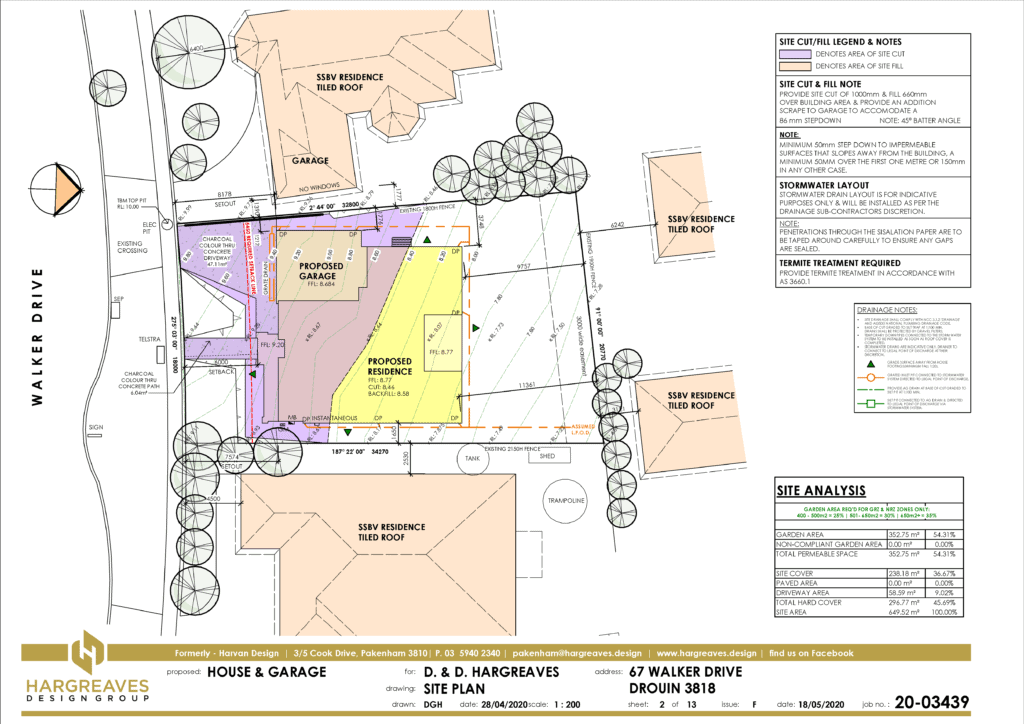 House Orientation
The 'Site Plan' sheet identifies the positioning of the house on the site & in relation to neighbouring developments. This is important if the neighbours are existing as your front setback is often determined by an average of the houses either side of your site.
Excavation & Site Fill
The amount of cut & fill required to provide a level building platform is shown shaded to allow the builder to calculate volumes of earth to excavate out and/or import to site. These are included in the infamous 'site costs' which are added to your building contract.
Authorities Easements

Easements (areas which are set aside for council & sewerage use) are noted on the plan along with the size, depth & offset of any pipes within. Legal points of discharge are also shown for storm water & sewerage connections as well as the location of down pipes & drainage pipe runs to connect to them.
Site Coverage Calculations

A table indicating area of the site covered by buildings & hard cover like driveways & paving is shown in a table. This will indicate compliance with site coverage & green area regulations imposed by council planning schemes.
20 Critical Criteria

Along with all this there are over 20 other criteria to take into account including driveway gradients, overlooking, overshadowing, neighbour's northern windows, wall heights on boundary, minimum setbacks & encroachments, private open space, carparking, maximum building height, site permeability, & solar access….just to name a few.

A small miscalculation at this stage can cost you big time during the building permit process.
POPULAR POSTS