The Electrical Plan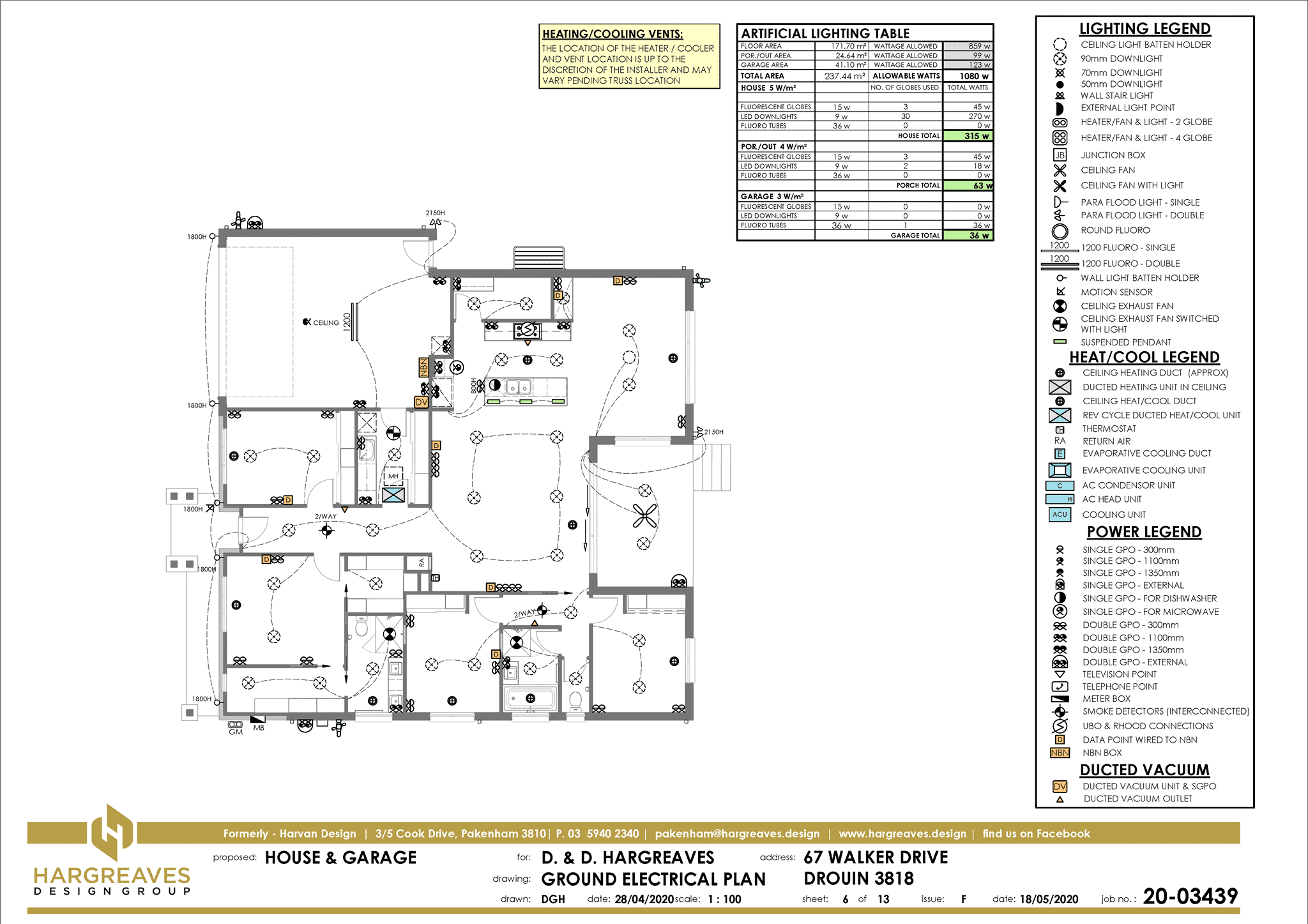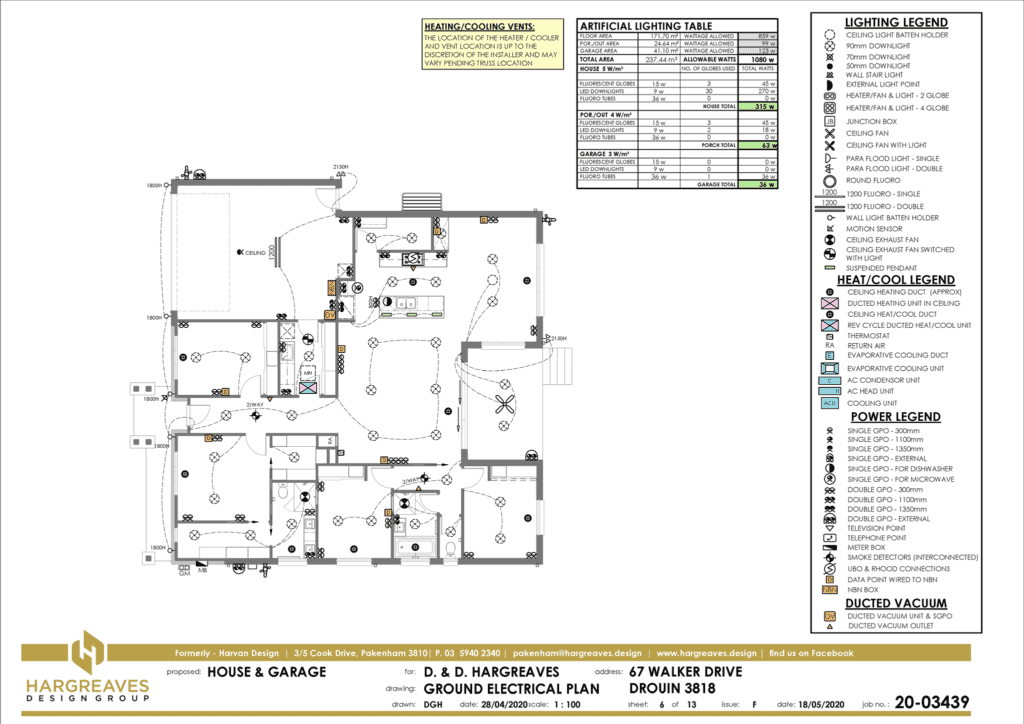 Fitting & fixtures
The 'Electrical Plan' details the electrical fixtures & fittings placed in your house. All power points, light fittings, TV points, data points & switching for lights are shown on this plan.
Maximum Wattage Allowed
Also required is the total number of light fittings & their wattage to ensure the total wattage complies with the building regulations. This is indicated by the 'Artificial Lighting Table' which shows the maximum wattage allowed per m2 for each area of the house.
Heating & Cooling
Ducted heating points are also shown either in the ceiling or floor depending on the style of house. Location of the heating unit in the ceiling is indicated close to the manhole. The return air & thermostat location is important as nobody wants a return air grille as a feature in their house.
POPULAR POSTS