The General Notes Sheet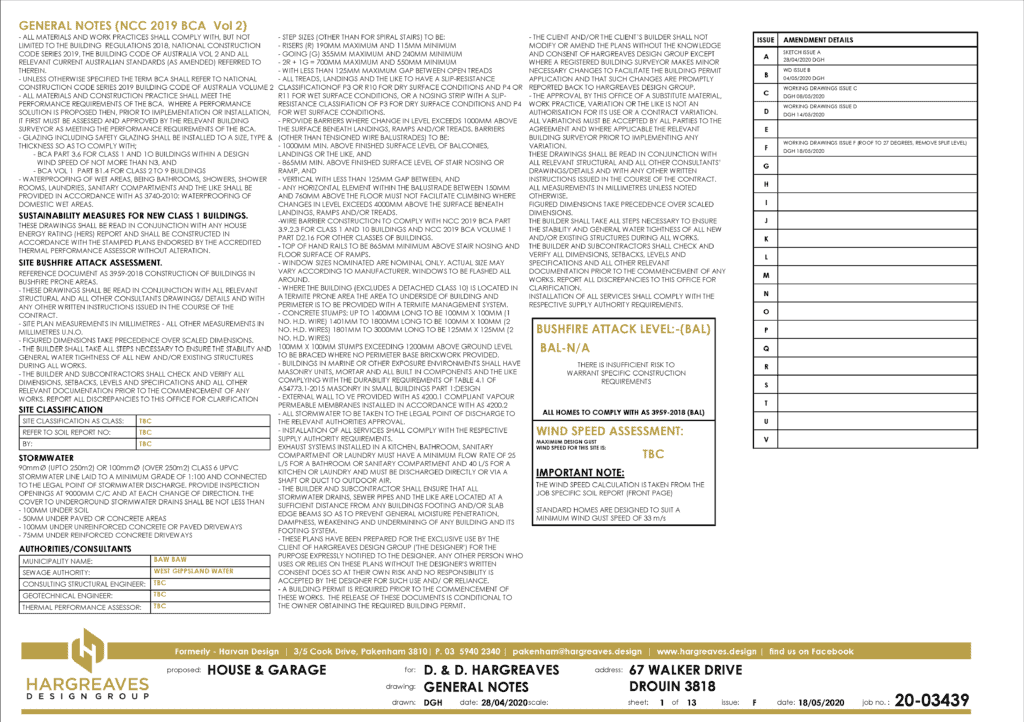 Building Regulation Compliance
The 'General Notes' sheet is normally glossed over by most clients but this is important in listing areas of compliance with the current Building Regulations.
Authorities & Consultants
We identify relevant governing bodies, external consultants used, bushfire attack levels & wind speed ratings for the site.
Amendment Tracking
A list of amendments to the plans is also kept to keep track of who has worked on the file & when. Every time the drawing set is updated a new issue it is recorded here.
POPULAR POSTS