Internal Elevations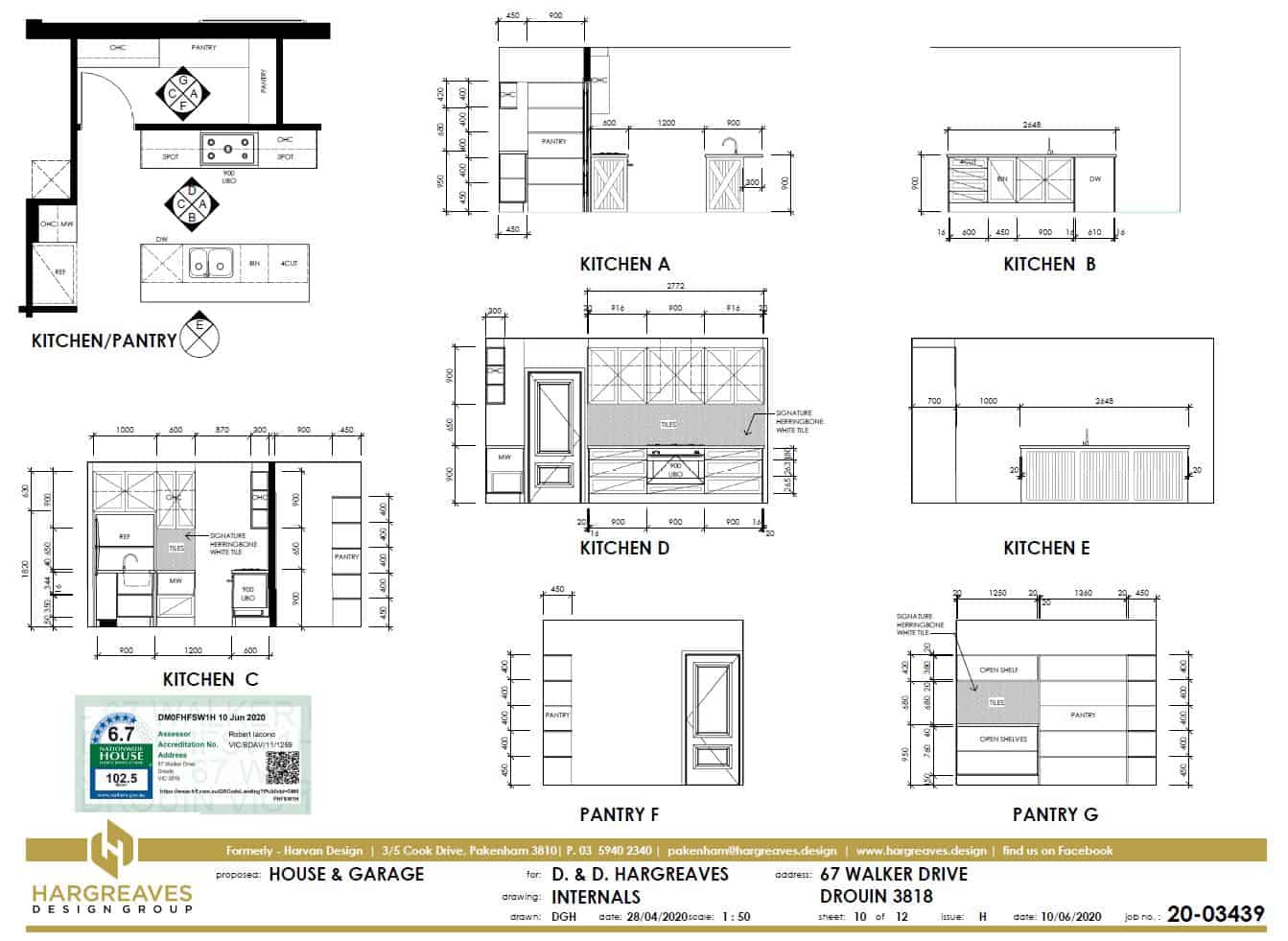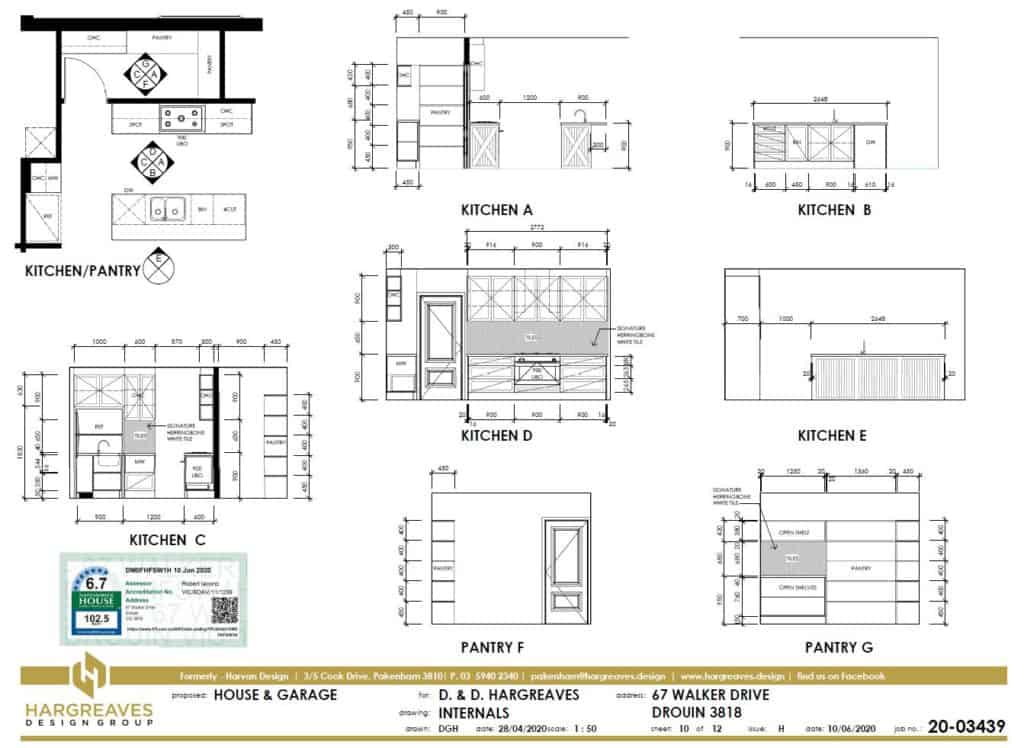 Cabinetry Details
The 'Internal Elevations' sheets are ancillary to the main working drawings set. They are not required in the minimum working drawings set to gain a building permit. They are, however, requested often in order for our clients to be able to visualise the internal cabinetry items in their wet areas.
Useful for accurate quoting
If you are having plans done in order to get quotes from a number of builders, it is always a good idea to have internal elevations of your wet areas & cabinetry done. This way each builder will be pricing the same cabinetry details & comparison of quotes is much more relevant.
Walk in Robe Fitout Details
With the wide array of tiling choices available today the detailing on this sheet can make sure mistakes are not made due to the tiler doing what he thought you wanted. Having these sheets as part of your set also helps remove necessary clutter on the floor plans trying to cover cabinetry details by notes. Most robes & walk in robes are fitted out these days & the detailing should be particular to each client's needs.
POPULAR POSTS